I love, love, love Fall fruit.  I look forward to Fall every year so that I can get persimmons and pomegranate. Yom.
I first discovered persimmons my Freshman year of college (that would be 10 years ago now *gulp*). I don't know what possessed me but I decided to try one and I instantly fell in love.  They are crunchy, sweet, a little cinnamon-y, and just plain perfect.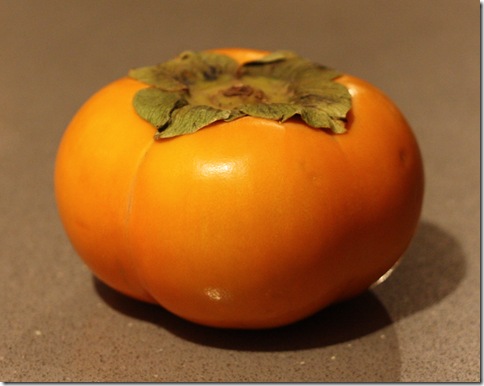 Persimmons that you can eat like an apple or pear (I actually eat everything but the little green top) are called Fuju Persimmons.  The longer pointy ones are called Hachiya Persimmons and are much better in baked goods.  If you are going to eat Hachiya Persimmons raw they need to be VERY ripe.  Fuju's can be eaten either when firm or more ripe. I prefer them when they are firm.
According to Wikipedia, a persimmon is in fact a "true berry" by definition.  It was also known as "the fruit of the Gods" by ancient Greeks.  Those ancient Greeks are smart!
I eat one every day in the fall.  They are more expensive than most fruit but I think they are totally worth it.  I found a 12 pack at Costco for $4 last week and I snatched it up!
The other fall fruit that I eagerly await is the pomegranate.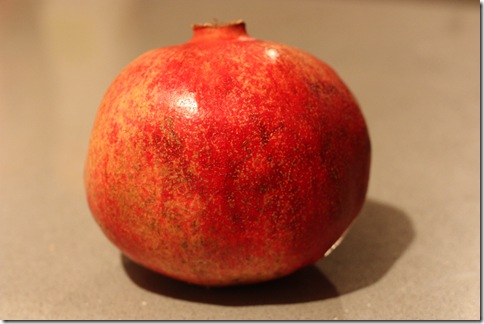 My Grandma had a HUGE pomegranate tree in her yard and we used to get to harvest them and then eat them on the curb.  We were NOT allowed to eat them inside since they stain so badly.
I now sit on my couch almost every night and eat a half of a pomegranate.  I know you can get the seeds out by submerging one in a bowl of water and breaking it apart, but that takes all the fun and memories out of it for me.  I LOVE the ritual of eating a pomegranate.  I'm a grown up now so I get to eat them inside on the couch 😉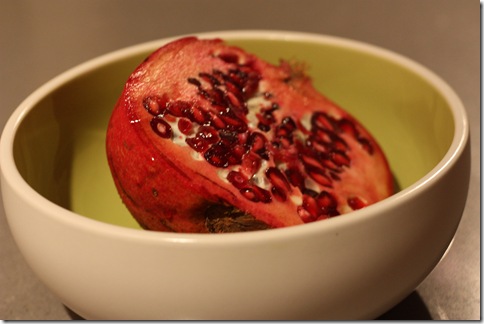 Off to go stain my fingertips!
Category: Uncategorized 4 comments »