We arrived in Boise on Saturday (long post about that to follow!) and man does it feel like summer here!  It has yet to feel like summer in the Bay Area so the heat and sun were a welcome change.  It was in the 80s on Saturday, the 90s on Sunday, and it's rumored that we'll hit 100 today!  No worries, it's supposed to cool down to the 80s by mid-week and stay there for awhile.
POM Wonderful contacted me last month to see if I'd like to contribute to their POM Summer Menu Series.  Y'all know how much I love pomegranates-I wrote an homage to them back in November! I gladly accepted even with all the moving madness.  So for the next month, you'll be seeing a POMegranate inspired recipe once a week.
This week I was asked to make a dessert. Last night, we headed over to my sister's for dinner and I had plans to make a granita. It's cherry lime flavored as an ode to my old favorite Sonic Cherry Limeade slush that I now think tastes awful.  Super easy, no fuss, cool, and healthy-perfect for my moving madness! This is way better than a Sonic Cherry Limeade slush-hands down!
You only need four ingredients.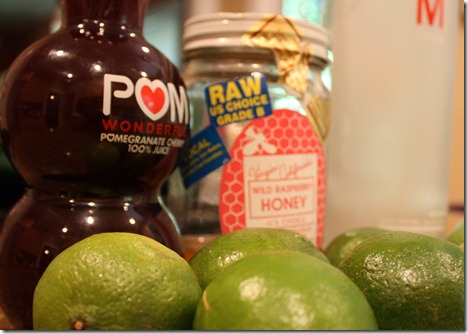 Ingredients:
-16 ounces POM Wonderful pomegranate cherry juice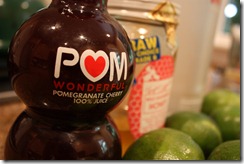 -1/4 cup honey
-1/4 cup lime juice
-3 TBSP vodka (this only serves to keep the mixture from freezing solid-no real alcoholic content. Alternately, you can use no vodka but will need to place the frozen mixture in a food processor.)
Instructions:
-Mix pomegranate juice with honey in a small saucepan over medium heat to combine.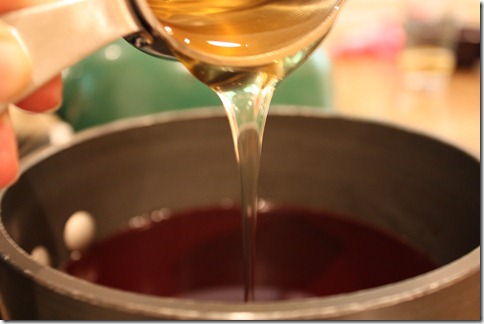 -While that's cooking, squeeze the limes.
-Whisk the juice mixture numerous times. When you start, you can feel the honey on the bottom of the pan.  You know it's done when there is no longer any resistance from the honey.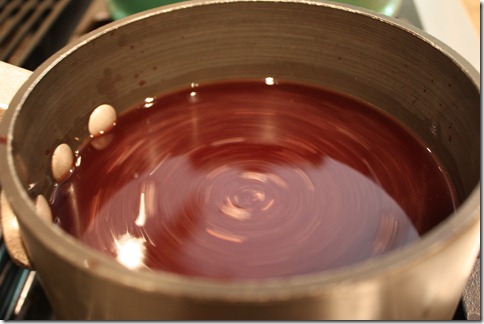 -Whisk in the lime juice and vodka and add to a shallow pan.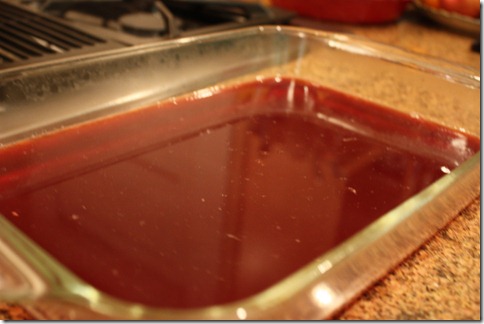 -Place the pan in the freezer.
-Go play.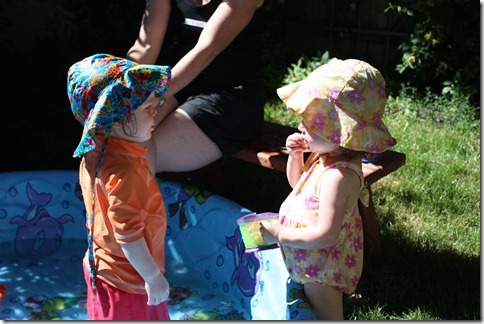 -After an hour, use a fork to break up the ice mixture.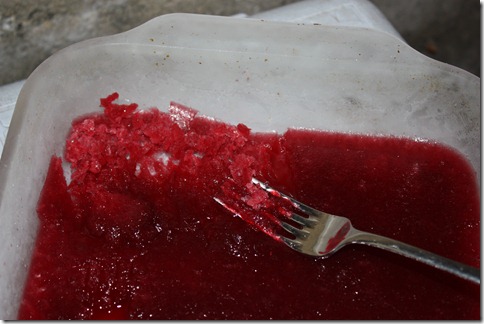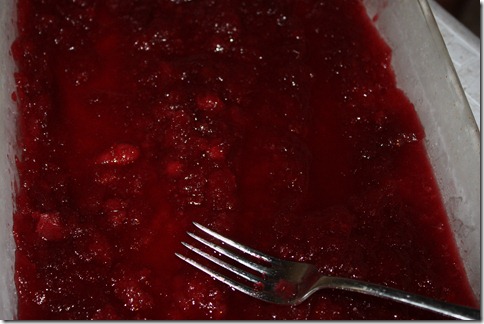 -Place it back in the freezer.
-Go play for another hour.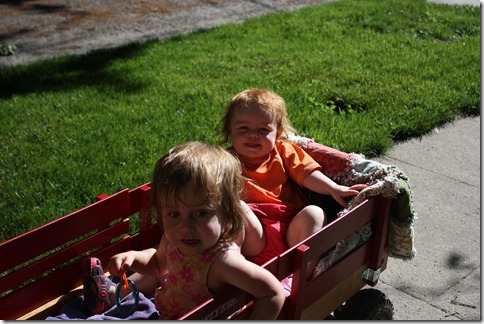 -Mix it up again.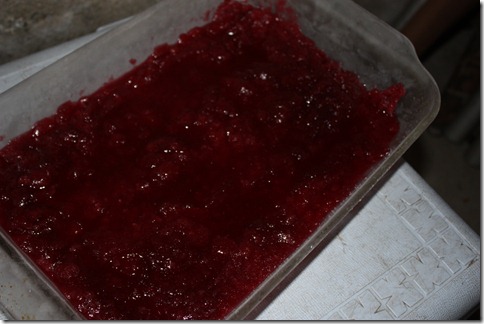 I had to put this down in my brother-in-law's man cave freezer-hence the cooler in the above picture. 
-Go enjoy dinner and watching the cousins giggle hysterically and kiss each other unprompted (and know that you 100% made the right decision moving to Boise).
-After about another hour, your granita will be done.  Mix it up a final time.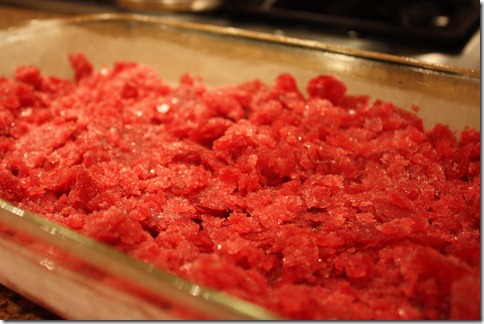 -Scoop it into pretty serving bowls.  Garnish with lime and mint (optional) and enjoy!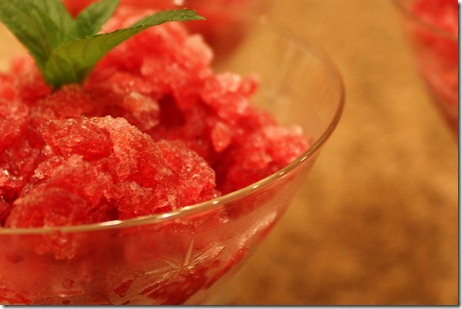 -Seriously YOM.  Shaun rated it a 3.5 out of 5 (high praise for a dessert from him) and my sister rated this a 5.  She LOVED it, as did I.  She thought that it would be delicious with a thin mint or a chocolate wafer cookie for those of you out there with no gluten allergies.  I may pair it with a square of good dark chocolate next time.
I would make this again in a heartbeat. It's perfect for warm summer evenings-very refreshing and cool.  It was thousands of times better (and better for you!) than a cherry limeade slush.
YOM!
Category: Gluten Free, Recipes | Tags: cherry, cherry limeade, lime, POM Wonderful, pomegranate, recipe, sonic cherry limeade 6 comments »