A friend from my Mommy board who lives in Kansas is in the area visiting her family.  We met up at the mall yesterday and had so much fun.
Mel and I met while pregnant on Baby Center and our group of girls always talked about Starbucks, Target, and Sonic Burger.  We just so happened to go to a mall that had a Target, a Starbucks and a Sonic Burger.  Kismet!
We met at Target, got some Starbucks, and then went and played.
Lu and Emme!
The four of us (kind of).  A better one of Emme: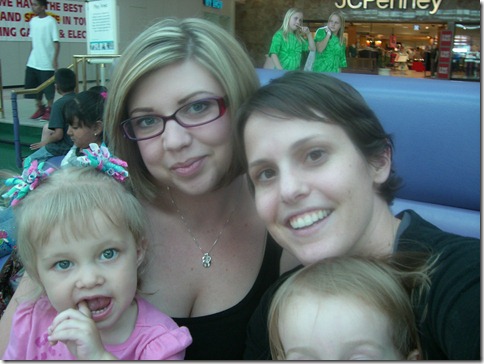 A super silly one of Lu: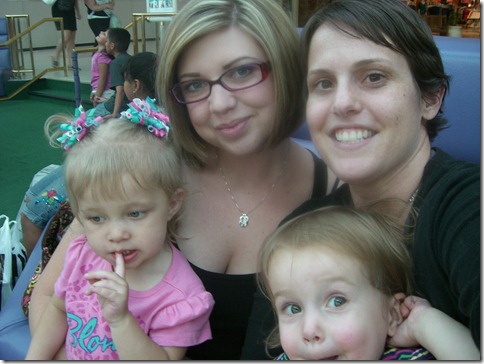 I finished the trip with a Cherry Limeade Slush.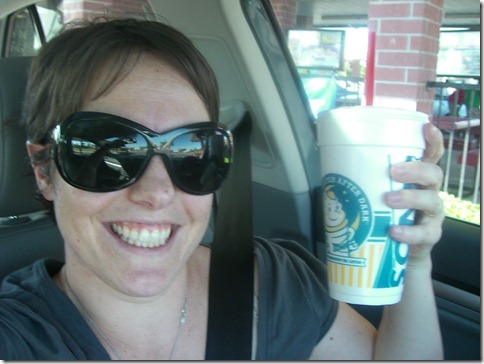 I used to LOVE these things and I was so excited to have a splurge BUT this was utterly disgusting.  It was so sweet and just tasted of syrup.  I drank about a fourth of it and had to stop.
Category: Uncategorized 9 comments »