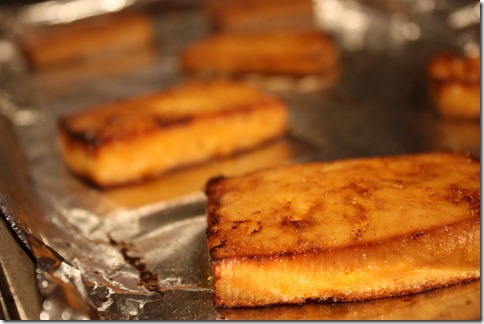 I had never made this before and man was it easy-and delicious!
Ingredients:
-1 package extra firm tofu
-1/4 cup soy sauce or Bragg's Amino
-1 TBSP sriracha (optional)
Instructions:
-Preheat oven to 400*
-Cut tofu block into 1/2 inch thick slices.
-Lay out on multiple paper towels, cover with more paper towels, and then place something heavy on top to drain for ~10 minutes.
(I use a cutting board and my cast iron dutch oven)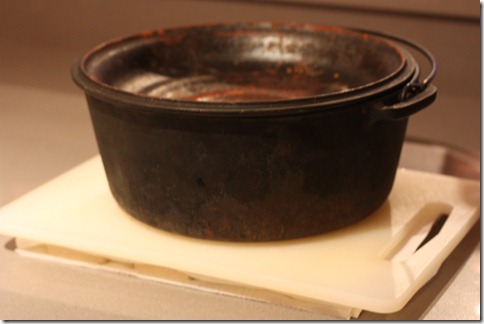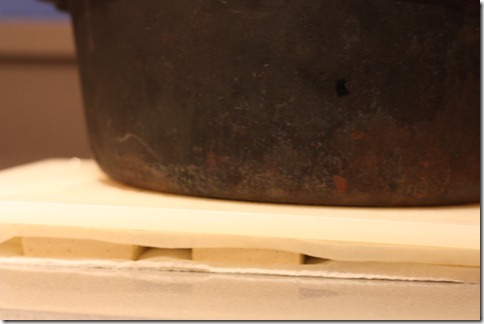 -Marinate pieces in soy sauce and sriracha (optional) mixture for 10-15 minutes, flipping part way through.
Siracha mixture (for me):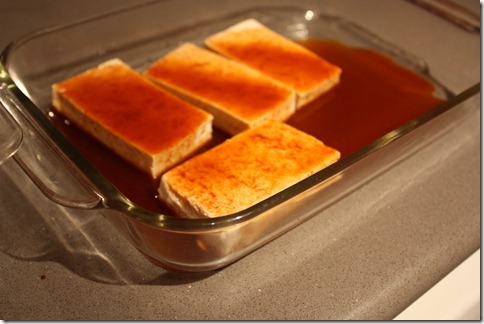 Braggs mixture (for Lucy):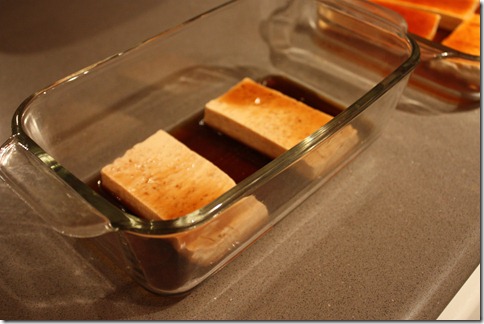 -Cover a cookie sheet with foil and then spray the foil with high heat non-stick spray. Place tofu on sheet and pop into the oven.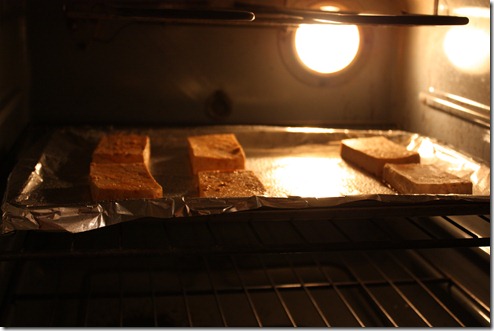 -Bake for 40 minutes (or until crispy), flipping half way through.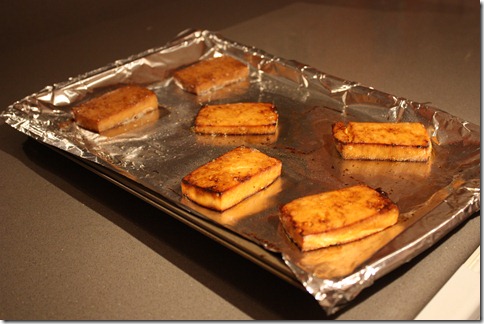 The outside will be nice and crispy and the inside will be soft and yummy.  I seriously loved this stuff.  I give it 5 out of 5 stars!
Category: Recipes 8 comments »