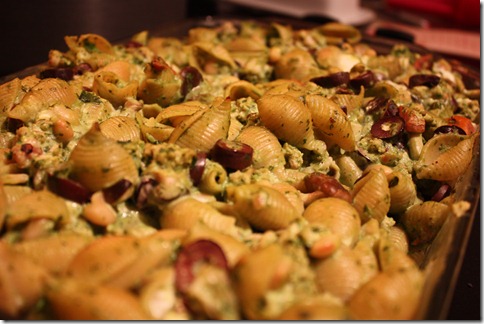 Back in December Tina made a Greek Casserole that looked really good. I didn't even consult the recipe today before grocery shopping or cooking-I had my own idea in mind.  The result was good!
Ingredients:
-1/2 medium onion, chopped
-1 tsp olive oil
-3 cloves garlic, crushed
-1 pound ground turkey
-1 block silken tofu
-3 cups spinach
-1 cup chopped parsley
-2 cups mushrooms (I used shitake and oyster), coarsely chopped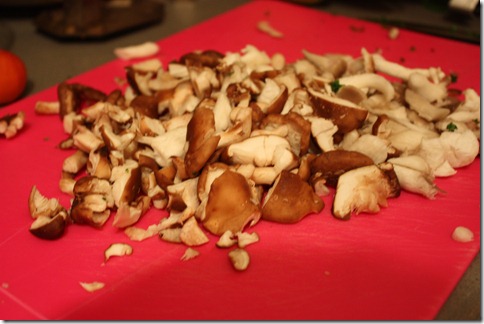 -1 pound small pasta shells
-1 can white beans, drained and rinsed (alternately, omit the meat and add 2 cans of beans)
-1 pint cherry tomatoes, cut in half
-6 ounces sliced kalamata olives
-8 ounces feta (I used goat milk feta)
-1 tsp salt
-1 tsp dried dill
-Fresh ground pepper to taste
Instructions:
-Preheat oven to 350*.
-Prepare shells according to package.
-While pasta cooks, cook onions and garlic over medium high heat until glistening. Add ground turkey and stir to break apart.  Brown turkey.
-While turkey browns, add tofu, spinach, parsley, and 1/2 tsp salt to a food processor and process until smooth.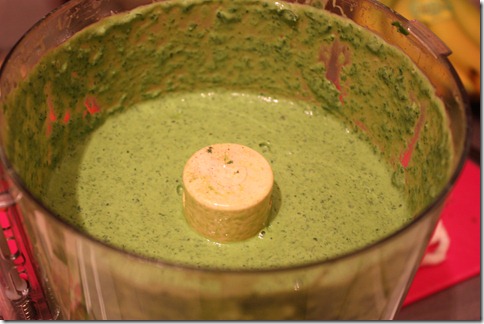 -Add dill, 1/2 tsp of salt, pepper (to taste) and mushrooms to meat mixture, turn off the heat.
-In a greased casserole pan, add pasta, meat mixture, tofu mixture, beans, feta, olives, and tomatoes-stir to combine.
-Bake for 20 minutes.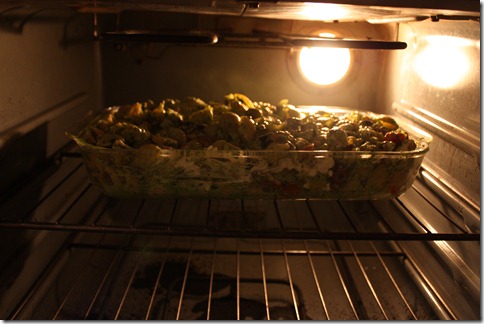 -Enjoy!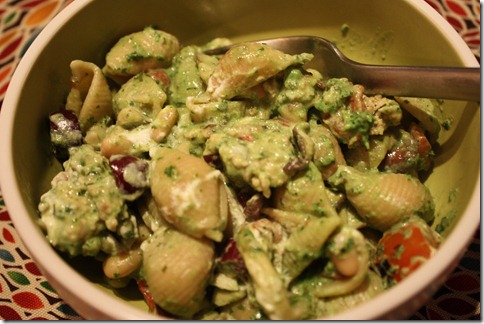 Lu LOVED this.  She couldn't get enough.  I didn't use cherry tomatoes and instead used canned diced tomatoes.  With the canned tomatoes it was only a 2.5 out of 5 stars from both Shaun and me.  With the addition of the fresh cherry tomatoes? It would easily be a 3 or even a 4.
Category: Recipes 9 comments »