I've been craving pizza but I HATE fake cheese.  I had a thought today to try mushed up beans instead of cheese-it turned out really well.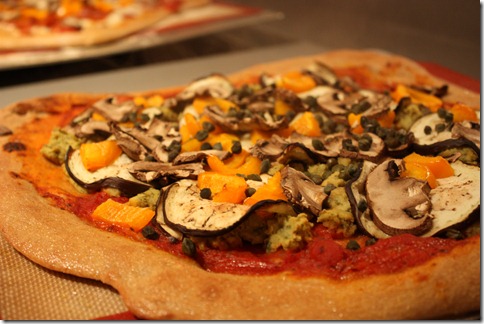 Ingredients:
–Whole Wheat Dough
-Can of drained garbanzo beans, rinsed
-10-15 leaves of basil
-2 tsp Braggs Amino
-2 tsp olive oil
-pizza sauce
-whatever toppings you desire-I did eggplant, orange peppers, mushrooms, and capers
Instructions: 
-Place garbanzo beans, basil, Braggs, and olive oil in a food processor and process until smooth.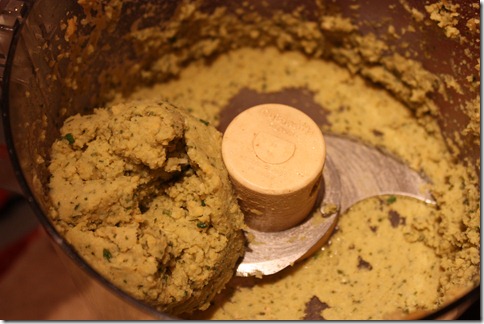 -Roll out pizza dough, cover with sauce, and place quarter size dollops of the garbanzo mixture on top of the sauce.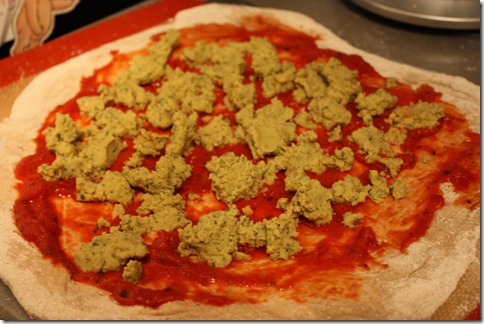 -Cover with rest of veggies.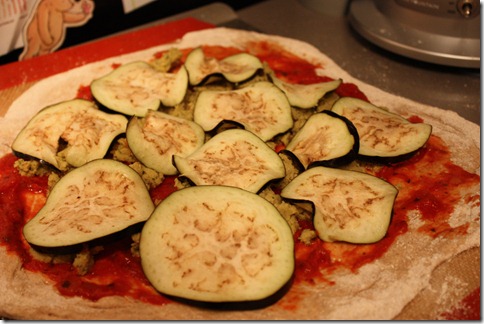 -Bake at 450* for 10-15 minutes or until crust is done and veggies are crisp tender.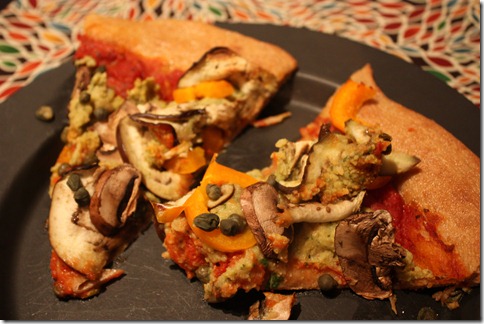 -Enjoy! 
Makes 10 slices.
This totally satisfied my craving for pizza.  The bean mixture didn't taste like cheese nor did it have the consistency BUT it was damn good! I give it 3.5 stars 🙂
Category: Recipes 5 comments »