I wasn't ravenous like I expected to be today.  Hooray for that!
I had some mandarins at about 2:30.  Look how small they are.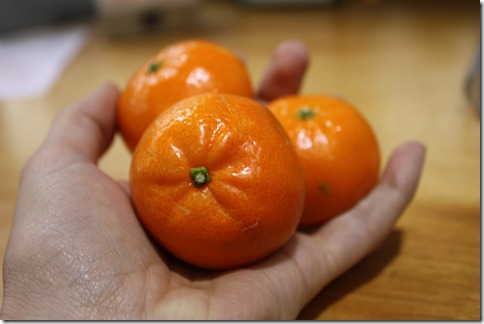 At about 4:30 I had some coconut yogurt with my Mom's granola.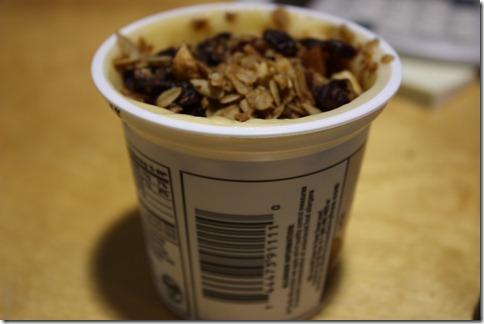 The quote today is awful: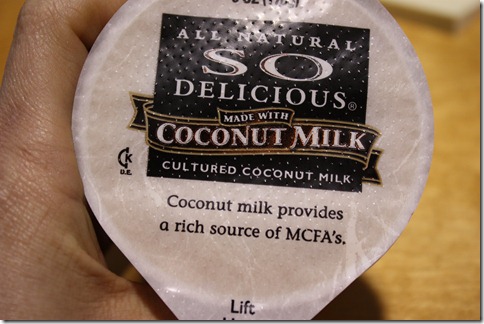 What's MCFA's? The VUI designer in me is screaming "SPEAK the eaters language!!!"  I don't even feel like looking it up I'm so bitter.
On my way home, I had a MAD craving for tomato soup and grilled "cheese".  I have some goat cheese that I want to use up.  It's having the same affect on me as regular cheese but I decided to eat it tonight 🙂 I decided to try and make roasted tomato soup.  It was so good.  Check out the recipe.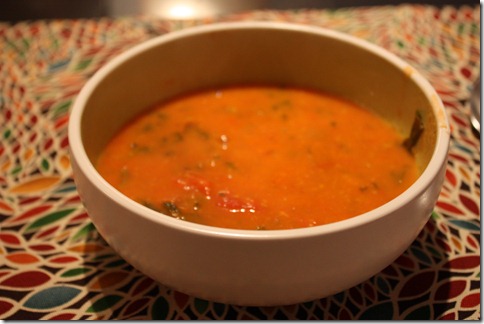 With my grilled goat cheese sandwich.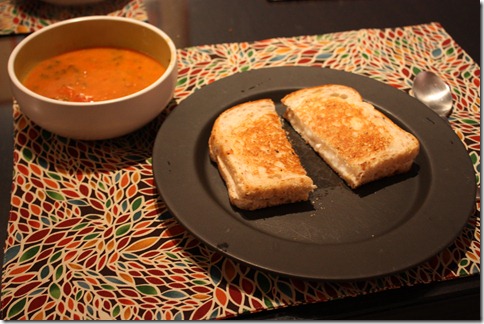 Seriously, YOM.
Lu loved it too.  She couldn't get enough.
Now it's time to go watch HIMYM with my honey. YIPPEE!!!
Category: Uncategorized 4 comments »