I'm going to try and recap the last week of my life.  I feel like a month has gone by!
We started last week with Lu and Mommy going to Vietnamese for a little date.  Lu decided that she loves everything Vietnamese!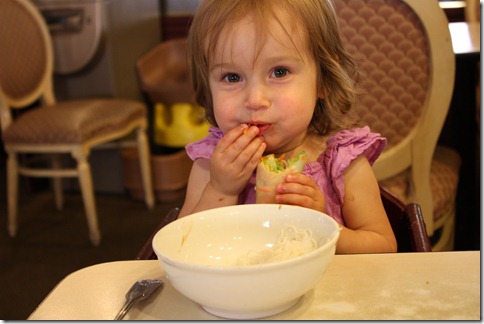 My brother-in-law and nephew left.  And then we said goodbye at daycare :(  It was very emotional.  I gave each of Lucy's main teachers a keychain with her picture and all her teachers got thank you cards and giftcards to Starbucks.  They cried, I cried, it was the worst part of moving :(.
On Friday, the movers came and made short order of our house!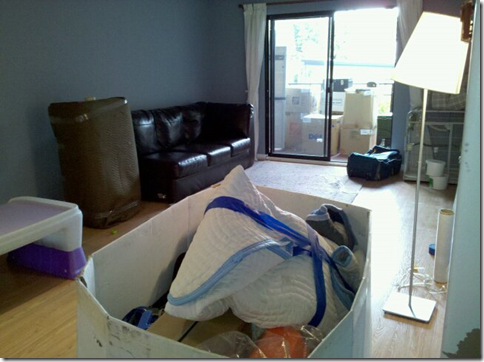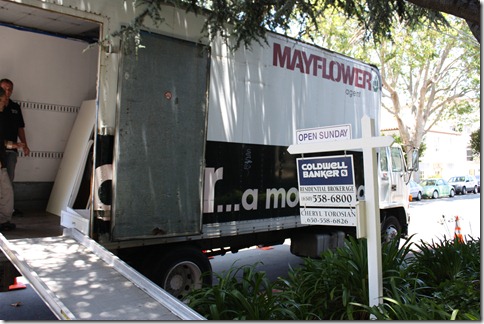 And as you can see, the For Sale sign went up on our house!
We then hit the road! Shaun in his Element with the bird and tons of boxes and me with Lucy, the kitty, and tons of boxes.  We left the Bay Area around 3:45 and didn't get to our overnight stop until 12:45. NINE hours in the car.  Everyone did great, although Lu woke up around 11:45 PM and didn't go back to sleep until about 1:30 AM.  Here she is at 12:45 in the hotel room: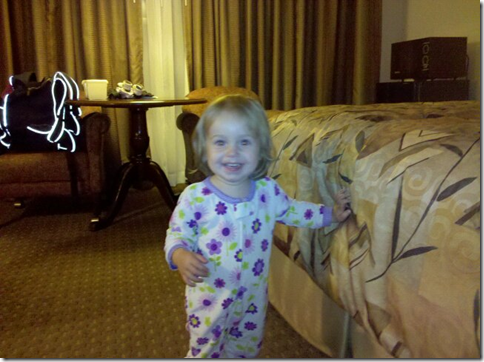 That next morning we slept in until about 9:45, got breakfast and then hit the road.  The desserts desert of Nevada are surprisingly beautiful!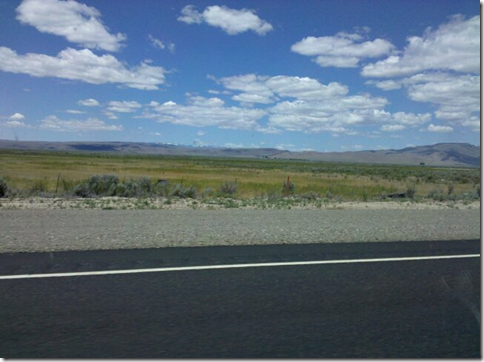 As was Oregon!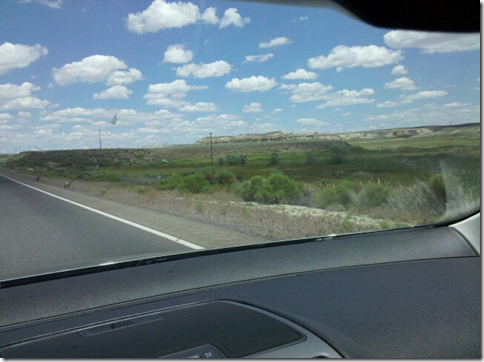 And then we hit Idaho!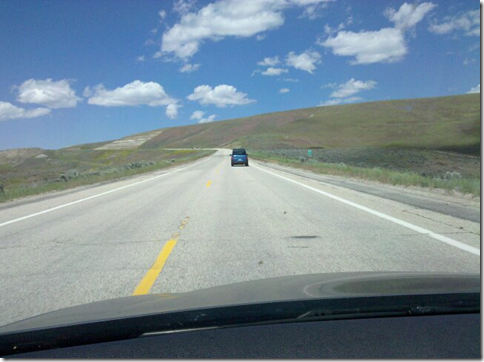 Those are pictures taken with my camera as I was driving.  It was pretty desolate and a VERY straight road.  It was gorgeous but a bit tedious.  Lu wasn't such a happy camper.  She did pretty well but had about a 45 minute crying streak before we got to the ONLY town to stop in (there was literally nothing for hundreds of miles).  And then she cried a bit right as we were driving into Boise.  She promptly fell asleep (for the first time of the day) right as we hit Boise city limits.
We left Winnemucca at 10:30 and got to Boise around 4:30.  Minus one hour for the time change and it was 5 hours in the car.  MUCH more manageable than the 9 hours the night before.
We were finally home!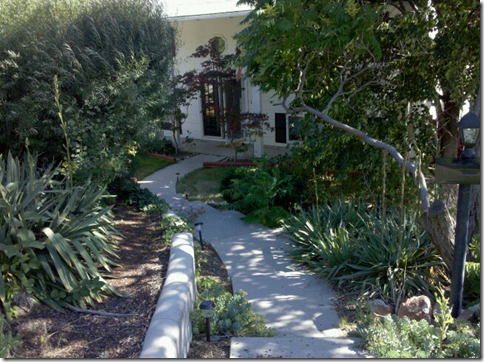 I walked into the house to find this: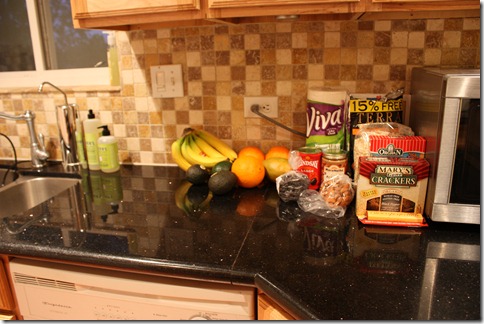 and this: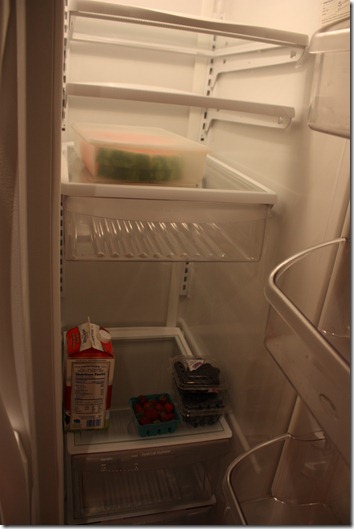 and this: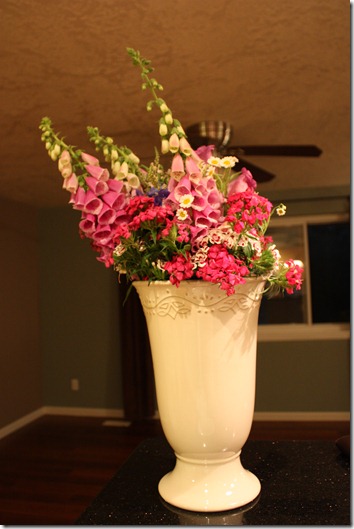 Courtesy of my Mom and sister.  It was a nice way to be welcomed home.  My brother-in-law also mowed the lawn for us and his mom (who lives here) planted us 3 planters full of beautiful flowers.  I thought I had taken pictures but evidently not.  I'll get to that 😉
Oh and of course my sister left the infamous bears!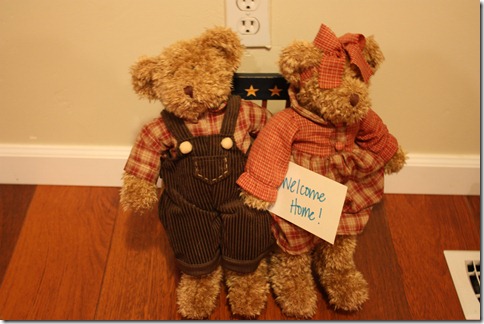 These bears are so not my thing and so my sister torments me with them whenever she can.  I've come to embrace them 😉
We have an empty house, with just the essentials-food, a pack n' play for Lu, and a blow up bed for Shaun and I and THAT'S it.
We've been spending a lot of time at my sister's and having picnics on the balcony.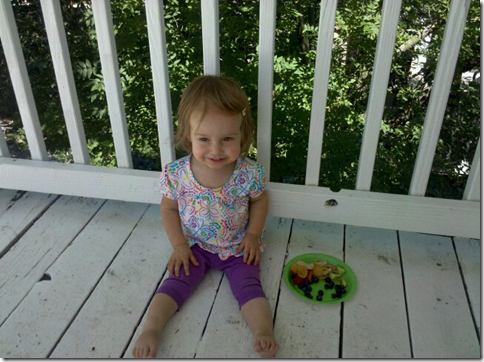 Our stuff should be here by Friday and I can't wait!!!
Category: Uncategorized 10 comments »