You thought I forgot, didn't you? I've just been really busy at work and well work unfortunately takes precedence over the blog.  To remind you, every Thursday until Thanksgiving 2011, I will be posting something I'm thankful for.
Today?
This town and all the people in it:
It took us nearly three years in California to build up a good friend base, feel a connection to where we were living, and to feel like it was home.  We've lived in Boise for almost 5 months and I already feel like it's home.  I absolutely love it here.  The only thing I miss about the Bay Area are the friends we left but thankfully I go back for work and can visit.
Tomorrow is my 30th birthday.  I LOVE birthdays.  Birthdays are my favorite holiday (no joke) and I can remember most everybody's birthday.  My birthday used to be my favorite holiday but now Lu's is

.  Anyway, on Shaun's 30th birthday I gave him a huge party.  I had a 6 week old but I thought it was important to celebrate the big 3-0.  He promised me that he would do the same when I turned 30.  Tomorrow night is MY big party.  We're having margaritas and gluten free, meat free, and dairy free appetizers and cake!  Over 20 people are coming!  And they're awesome people-they're my friends!  The fact that I have over 20 quality friends after only living here for 5 months is amazing.  I'm not normally the type of person to have a ton of friends either but it's different when you live in a small town and yes Boise IS a small town!
Then, next week, I'm hosting Thanksgiving.  Originally Richard and Elaina were going to drive down from Pullman, WA but that didn't pan out and it makes me sad but I understand.  I'm still going to have 10 adults and 2 toddlers at my house.  WOWZERS.  I'm so excited to host my friends and family for Thanksgiving.  I can't wait! Here's the menu: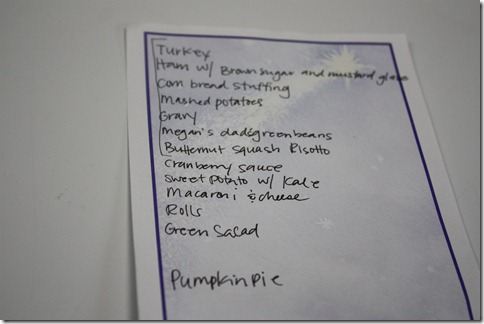 That's:
-Turkey (organic and hormone free-holy expensive!)
-Ham (local and organic-I can't wait to get it at the Farmer's Market  on Saturday) with a pineapple glaze
–Ma's corn bread stuffing (this is one my most favorite things in the world and I'm so sad I don't get to have some

)
–

Mashed Potatoes (both dairy free and the real thing)
-Gravy
–

Megan's Dad's Green Beans (aka Green Beans with Onion Paste from Madhur Jaffrey's book An Invitation to Indian Cooking)
–

Crockpot Butternut Squash Risotto (my main dish since I can't eat anything above except for the green beans and dairy free mashed potatoes)
Others are making:
–

Cranberry Sauce
–

Sweet Potato with Kale
-Homemade (and evidently awesome) Macaroni and Cheese
-Rolls
–

Green Salad
-Pumpkin Pie
If I have time, I'm making an Apple Pie too-just because I like to.
I've stared

everything that is both gluten free and vegan.
For appetizers I'll have

hummus and veggies and Luke is bringing his "Sausage Bread".  I may have to bust out something from this too: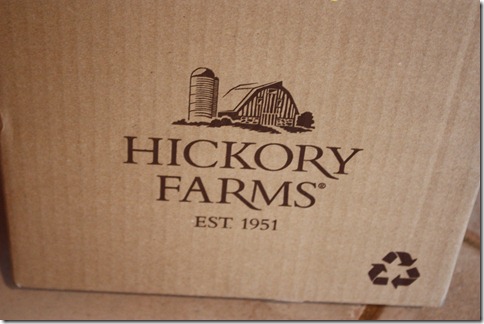 I just got it in the mail from the Foodbuzz Tastemaker program.  I'm excited to see what's in there (even though I can't eat it).
YOM.
Category: Uncategorized | Tags: 30th birthday, birthday, Gluten Free, Gluten Free Thanksgiving, Thankful Thursdays, Thanksgiving Menu, Vegan Thanksgiving, Vegetarian Thanksgiving 10 comments »